Back to all posts
Posted on
False Alarm at Muir Lake School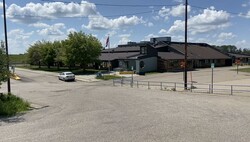 Friday, November 19, 2021 - We just wanted to provide an update that lead to a disruption at the end of the day at Muir Lake School. Parkland County's emergency services were dispatched to Muir Lake School in response to a fire alarm at just before 2pm.
Fire protocols were enacted immediately and effectively to ensure the safety of all of our staff and students. Thankfully, it was a false alarm. 
If this were a real emergency, families are encouraged to familiarize themselves with the Emergency Procedures on the Parkland School Division's website.
For further information, contact:
Muir Lake School
Email: muirlake@psd.ca
Phone: 780-963-3535